HENRI MATISSE 1950 PRINT CUT OUTS Exhibition LIMITED EDITION Official Henry M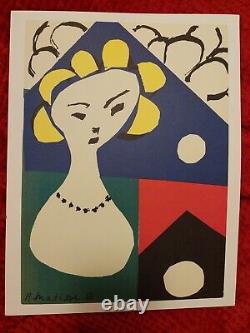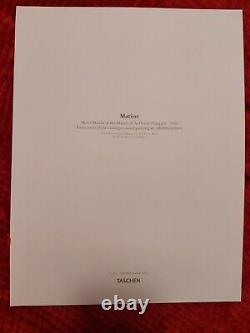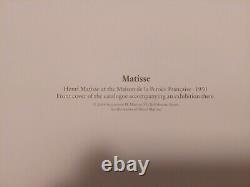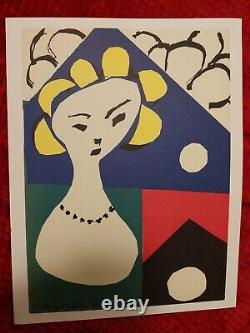 HENRI MATISSE 1950 PRINT CUT OUTS Acrobatic Dancer LIMITED EDITION ORIGINAL ART. For sale here is a beautiful print from the acclaimed genius Henri Matisse as you can see from the pictures of the back it is an official print. If you want to own a piece of Henri Matisse history then this is a perfect way to own it in an affordable manner.
This beautiful piece is considered to be one of Matisse's finest works and is from a private collection. This is an official limited edition print, you can see his signature as print was a signed piece. The signature is part of the print rather than being the print bring signed by the artist. This is an official print of the original, the original is probably worth millions of pounds. This is part of a limited edition run from one of the finest printers in the world as you can see from the quality of this item.
These are very hard to get hold of now and are extremely rare. It has been printed on a thick taschen card stock. It can be collected from me in Central London at the postcode SE1 3AN or I can send it.
I will make sure that it is well packed with cardboard. This would also make a perfect gift and can be easily framed or just gifted and the recipient can choose a frame. Alternatively keep this stored away as it is likely to increase in value significantly over the years.
Some people believe his name was Henry Matisse but actually his name is Henri Matisse. The photographs in this listing are photos taken of the actual piece which you will be sent if you win this item. The size of this fine art print is.