Gherdai Hassell (Bermudan b. 1991)'Rest is Resistance' 2020. Limited edition pr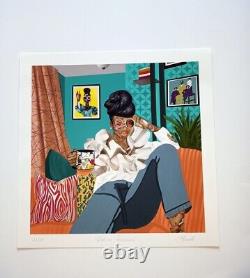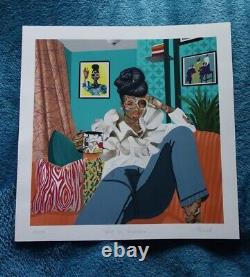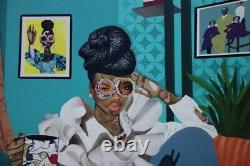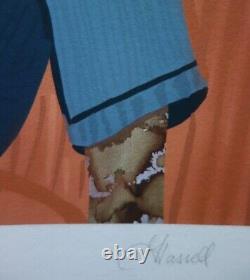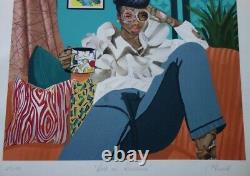 Height 32.5 cm / 12.79 inches × Width 24 cm / 9.44 inches. Giclee print on thick matte paper. Unframed; Signed, numbered and titled by the artist in pencil recto. As with all Choughed gallery items, this has been stored in an acid-free archival sleeve.
Comes with a Choughed Online Art CoA and a copy of the receipt from Gherdai Hassell. Please get in touch if you require more images. Is a multidisciplinary contemporary artist based in Manchester, UK, though she is originally from Bermuda. Hassell uses collage to thread and weave histories, and tales of transformation passed down through family lineages.
Her work revolves around the female body form. Her artwork is a part of public and private collections across the world and on permanent display in the Government Administration Building, Hamilton, Bermuda.